Tinder saw an opportunity to turn a modern technological feature – the touchscreen – into a distinctive experiential device that became iconic for their brand.
When done right, brands that embrace technology can produce unique and innovative work that creates memorable experiences for audiences and drives ROI for their business.
Bionic marketing: How Hulu used AI to increase social media engagement by 40%
Ad quality matters. Video streaming service, Hulu, looked to take advantage of their data to create culturally relevant content without losing creative spontaneity. Their innovative use of a 'test and learn' creative strategy on social media helped them achieve both goals.
Experimenting with content can be a struggle in the always-on, always-moving digital landscape. A/B testing is common across the marketing industry. But Hulu's use of AI helped predict the performance of their creative before publishing, cutting down on the time and budget spent on improving their campaigns.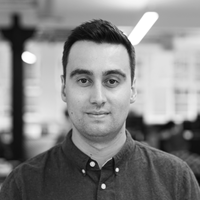 Activating on LinkedIn isn't a matter of creating the ad and letting it run. There needs to be a planned approach to creative, copy, and format. 'Test and learn' helps us iterate and optimise as we go, informing our decision making in the future.
Alex Beddoe, Head of Social, Transmission
AI can help brands understand what creative elements perform, allowing for a continuous cycle of planning and optimisation across a campaign. For Hulu, the use of AI-optimised creative resulted in a 40.3% increase in engagement and a 20.8% increase in effectiveness.
Prioritising accessibility in your creative: The Last of Us Part II's 60 ways to play
Naughty Dog's critically acclaimed 'The Last of Us Part II' is considered a gaming and experiential masterpiece. Perhaps for the first time ever, though, plaudits were just as impressed by the game's array of accessibility options as they were by its well-written and inclusive storyline.
Features like a high-contrast mode, multiple audio cues, and alternative gamepad inputs were among 60 accessibility options available to help physically impaired audiences enjoy the title. And more importantly, the studio proved you can deliver an accessible gaming experience and still turn a profit.
Accessibility is quickly becoming core to how technologies develop, with brands like Apple launching whole services to support it. Brands that apply the same level of consideration to their creative will stand out as industry leaders as accessibility continues to become more of a core expectation.
Forecast marketing: Using big data and predictive analytics to automate and localise your ad content
The hospitality industry has been using big data and predictive analytics to optimise how they go about marketing to their audiences. Hotel chains like Red Roof Inn use public datasets on weather conditions to deliver highly targeted, creative promotions to travellers stranded at airports due to cancelled flights.
Predicting their audience's needs and behaviour enabled Red Roof to deliver relevant and useful offers direct to mobile and digital display, leading to a 10% increase in business revenues.
Brands that use technology to deliver useful and relevant content to their audience will be the real winners in B2B marketing. I predict we'll get to the point where AI will be used to create highly bespoke, automated, one-to-one marketing campaigns.
Adrian Howett, Director of MarTech and Analytics, Transmission
B2B brands need to take stock of new platform features and current and emerging technologies. Experimenting with new formats can give old content a new lease of life and provide opportunities to explore new and exciting ways to engage your audience and make them feel special.
Transmission's take
At Transmission, we're proud to be a LinkedIn Marketing Partner and to help push the boundaries of what is possible on the platform. However, we believe that as with all technology, Marketers need to be careful with how they use it.
The key consideration, for anything we do as Marketers, is to deliver value in everything we bring to our audience. First, consider the 'why' behind your brand – if you can't carry your brand purpose through new technology, you shouldn't implement it at all.
Also, be wary of how you use data. MarTech may be intrinsic to getting better performance out of your campaigns, but don't let it dictate your marketing strategy. Instead, let it inform the types of content you create for your audience.