Artists like Van Gogh and Matisse are known for their distinctive styles. Be it through the use of short brush strokes, or bright and contrasting block colours – both have highly structured elements that make their work timeless.
Brands need to adopt a scientifically rigorous approach to crafting their identity if they want to be unique. They must also go one step further by connecting their visual identity to a solid brand proposition that communicates why they exist.
Define your principles
Andrew O'Sullivan, Creative Director, Transmission
Andrew joined Transmission after a successful, award-winning, decade and a half in the advertising industry. He's a huge proponent of creativity in B2B and enjoys showing clients that bravery is not a risk, but an opportunity.
Brand identities are the sum of their parts, and strong brands are recognisable no matter the form they take. What's crucial to the success of a unique identity is defining your brand's 'why' and have all communications link back to that same 'North Star'.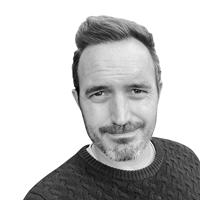 The moniker, 'Say, Do, Believe', comes to mind. In essence, it's the idea that consumers will only believe in your brand if you're relentless in doing what you say you do.
Andrew O'Sullivan, Creative Director, Transmission
Many brands confuse brand identity with visual identity, when really, how a brand looks is the final piece of the puzzle. To have your brand stand on its own two feet, you need to find ways to translate your brand principles to your audience.
Crafting a unique brand identity is just that, a craft. At its heart, a successful brand identity builds on a meticulous dissection of what separates it from its competition – use those principles to inform your creative and content decision-making across all channels.
Finding your brand voice
How you choose to translate your brand's principles to written copy is core to its identity. Choose a tone of voice that defines your brand and carry that through the content you create.
When using the platform, Slack constantly reminds users about interesting tips and tricks to make their experience better. They perfectly demonstrate how to achieve a brand purpose – by embedding their personality into every facet of the user experience and doing what they say they do.
No matter what, Slack emphasises the need to be clear, concise, and human. Using online best practice guides, Slack demonstrates how to use their brand voice across their platform. Adopting the same structured approach to establishing your brand voice will ensure it stays consistent across your content and creative.
Catching the eye, stopping the thumb
Alex Beddoe, Head of Social, Transmission
Alex has years of experience in key and emerging social media platforms. In addition to having helped hundreds of brands evolve their social thinking, he is passionate about partnering with platforms to help shape the future of social media in B2B.
Differentiating yourself on LinkedIn can be a challenge. When competing with any number of competitors, brands need to consider how they activate in-platform.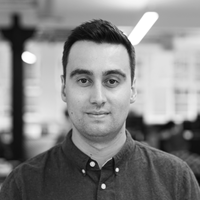 At Transmission, we encourage our clients to use different formats and features to support their brand identity. How you express your brand across these formats is key to catching your audience's eye. Alex Beddoe, Head of Social, Transmission
Though the cyber security industry isn't known for its use of colourful imagery and tone of voice, our recent work with Trend Micro for the Art of Cyber Security campaign saw us activate highly distinctive brand assets across a variety of in-platform formats.
We took pieces of digital art created from real-life data sets, aligned the messaging, and utilised different in-platform formats throughout the campaign. The beautiful visual identity and aspirational tone of the campaign translated well across different formats, contributing to its success.