The anatomy of a successful LinkedIn video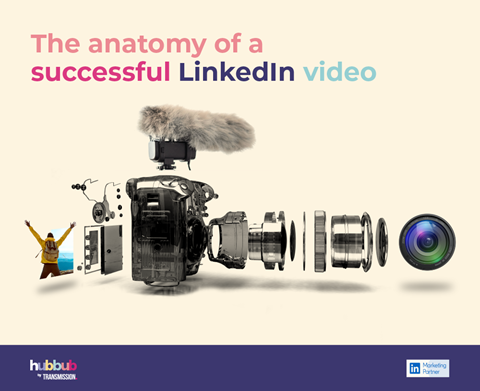 Download the infographic to learn:
What it takes to make video that stops the thumb and captures attention
How to film video for every stage of the buyer journey
What techniques you should use to drive different video objectives
Start shooting video that locks your audience's focus
Getting your video to stand out on the LinkedIn Feed can be a struggle.
We all know what it's like to spend a lot of time planning, filming, and activating a video only for it to fall flat in-platform. There's a world of opportunity in LinkedIn Video ads, but with an audience as wide and varied as that of B2B decision makers, it can feel like a real challenge to grab attention.
Video, when done well, can be the vehicle for even greater engagement, brand awareness, and demand generation. Brands can find success in creating video that intrigues and entertains, but also informs. But is it easier said than done?
Maybe. But when you understand what your audience is looking for in video and how you can keep their interest piqued when they view them, you'll find your video going further than it ever has before.
It's really all about understanding the anatomy of what makes a video successful.
So, sit back and read this infographic to discover how to make video for LinkedIn that catches the eye and keeps your audience engaged.
About Transmission
Transmission is a full-service B2B agency that has vast experience in creating award-winning LinkedIn content and creative. We use our expertise as a LinkedIn Marketing Partner to deliver innovative digital experiences that drive the future of the platform and define what's next for our clients. All in a single, unified offering.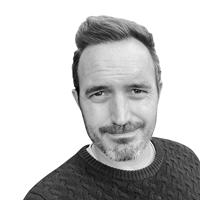 Video can really feel like a high-risk, high-reward type of creative. We wanted to create an infographic that took away some of that fear factor to show audiences how to stand out in-feed and create unique LinkedIn Video ads to be proud of.

Andrew O'Sullivan, Creative Director, Transmission