Riverbed helps organisations deliver IT services to people who need them in the most performant, cost-effective, and secure way.
The challenge
Many enterprises weren't aware that they might have a problem, or that some of their technical challenges could be solved with software. They certainly didn't know to turn to Riverbed.
The solution
Using 1st and 3rd party data sets and employing both intent and predictive engines, we segmented their accounts. Alongside Riverbed's Sales team, we identified companies that were in market, and specifically those aligned with the four main solution pillars making up Riverbed's offering.
Having identified and mapped each persona's involvement in the decision making process, we developed a customised activation strategy.
It addressed each persona at each stage of the buying cycle and employed TM, email, programmatic, retargeting, native, social organic, social paid, social selling, events, content syndication, and DM. All driving account-level engagement.
This inspired the creative treatment that drove the messaging throughout the campaign, engaging target accounts in the first instance and ensuring a consistent look and feel as we nurtured them through the journey.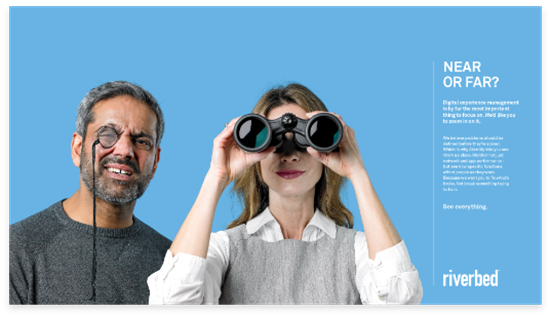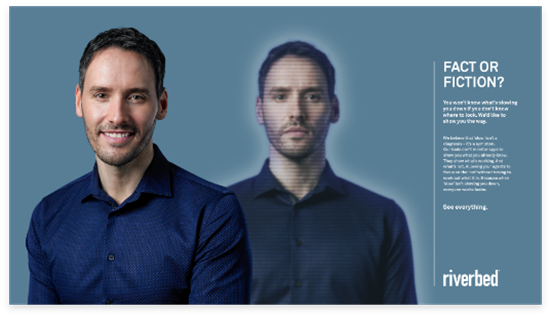 Our Sales and Marketing team used insights like never before…
They were used to validate and select the right accounts, identify priority accounts and validate the whitespace accounts to be included in our activation plan – driving awareness and leads through a variety of marketing activities.
James Houselander, Regional Marketing Manager, Riverbed
The results
The results