Our heritage
We didn't always go by the name, Transmission…
2013
Staff count: 4
|
Offices:
Pulse launches in the UK.

2014
Staff count: 9
|
Offices:
We started life as Pulse, a media and content marketing agency working solely with Technology brands - some of you may have heard of us.
2015
Staff count: 16
|
Offices:
We steadily grow our client list and team.
2016
Staff count: 26
|
Offices:
We launch Pace, our German B2B Tech agency.

2017
Staff count: 52
|
Offices:
We launch Transmission as our non-Tech B2B marketing agency.

2018
Staff count: 85
|
Offices:
We continue to scale Pulse, Pace, and Transmission, winning multiple awards and accolades for our work. Clients start to become more global and we begin to eye up new international offices.



2019
Staff count: 115
|
Offices:
We open our US, Singapore, and Australia offices and rebrand as Transmission. With our international growth, it was important to reposition the agency with one goal and one set of values. Transmission now serves all B2B verticals with the same great services, but with a broader focus going forward.
Our accolades continue as we win four Agency of the Year awards and entrance into The Sunday Times Fast Track 100, becoming the 63rd fastest-growing company in Europe.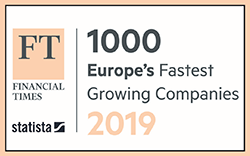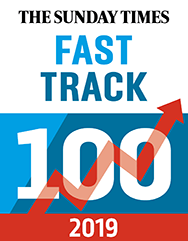 2020
Staff count: 202
|
Offices:
We open offices in Delhi and Beijing to round out Transmission's international expansion. The agency has a stellar year despite Covid and doubles in size. We win accolades again with The Sunday Times Fast Track 100 and The Financial Times Fastest Growing companies list.
Transmission also becomes a top 10 international B2B agency, winning an AdWeek fastest-growing US agency accolade and finishing the year as B2B Marketing's Agency of the Year 2020.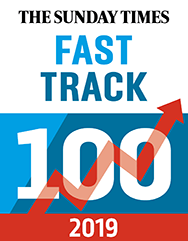 2021
Staff count: 245
|
Offices:
Transmission becomes the largest global independent B2B marketing agency in the world. We continue our expansion with further offices opened in New York, Austin, Denver, and Warsaw.