LinkedIn makes it simple to run full-funnel ad campaigns on their platform. Using Campaign Manager, you can deliver against specific awareness, consideration, and conversion objectives across the customer journey to create seamless marketing experiences that flow from stage to stage.
But getting it right isn't always easy.
Serving ads to your audience in the right formats, at the right time, with the right message can decide whether your campaign is a hit or a miss. And we all know there's no worse feeling than knowing you've put time and effort into building a compelling creative campaign, only for it to fall short in activation.
To avoid any mishaps in your full-funnel LinkedIn campaigns, you should look to leverage the right strategies for each of your marketing objectives.
Awareness
Awareness campaigns are all about telling your audience who you are and what you do.
Research in the B2B Buyer Insights Report found that 88% of B2B buyers will consider a vendor if they have a positive impression before beginning their research. This highlights the need for high-quality awareness-level activity to keep your brand top of mind come RFP season.
Selecting the awareness objective in LinkedIn Campaign Manager helps to maximise your brand's share-of-voice in-platform making them great for brand building, expanding reach, and gaining followers. At this stage, you're not looking for anything other than impressions, so your use of LinkedIn ad formats should reflect that.
Try using a series of Video ads to captivate your audience and bring awareness to your campaign. Alternatively, use Single Image and Video ads in parallel to bring visual stories to life. If you'd like something a little more interactive, Conversation ads offer a way to deliver personalised messages at scale directly to your target audience.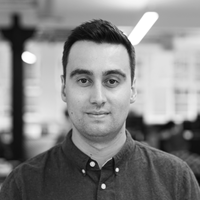 Only 5% of buyers are in-market at any given time meaning you need to reach the 95% who are still searching for solutions. Awareness campaigns help to engage those decision makers who aren't quite ready to buy and nudge them towards the consideration stage of the customer journey.

Start by targeting broad then adjust your tactics as your campaign runs. For example, why not try retargeting those who watched >25% of a Video ad with another Video or Single Image ad to deepen engagement during the early stages of the buying process.

Alex Beddoe, Head of Social, Transmission
Consideration
At this level, you should be looking to drive engagement to increase the likelihood of your audience considering your brand. According to Gartner, brands that provide information to help customers navigate the purchase process enjoy a three-times change in the likelihood of high-value, low-regret deals.
But how you use the consideration objective in Campaign Manager depends on what you're looking to achieve at this stage. Want to boost website visits? Use a Single Image ad with a Conversation ad to give audiences multiple entry points to click through.
Video views? Run a series of different length Video ads to increase reach and engagement – educating the viewer on what differentiates you from your competitors. Or, if you'd like to spruce up your creative execution, try pairing a Video ad with a Carousel ad.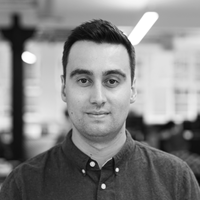 You should always try to tailor your messaging to your audience's level of intent. Someone who watches 100% of a longer-form video shows a much higher level of engagement and potential intent compared to those who don't.

Bring this into practice when building a retargeting campaign using formats like video by creating separate 'retargeting streams' at 25%, 50%, 75%, and 100% of watch time that use different messages for each stream.

Alex Beddoe, Head of Social, Transmission
When targeting for consideration, look at using job titles and member skills in addition to uploaded lists, website retargeting, and retargeting by engagement. This way you'll be able to reach LinkedIn members that have some level of brand awareness, moving them from one part of the journey to another.
Not every customer takes the same route through your funnel. Discover how to connect your brand to demand.
Conversion
To optimise your campaign for demand, you need to consider whether you'll use the LinkedIn platform to drive leads or your own off-platform solution. Your goal at this stage is to encourage audiences to choose your brand over others, so look to use high-value content tailored to prospects.
If you want to do lead generation on LinkedIn, use Single Image and Message ads with a Lead Gen Form to drive demand without having members leave the platform. Document ads are also a great way to get your latest case studies or sales materials in front of the right eyes – with the added benefit of choice for whether to leave them ungated or paired with a Lead Gen Form. Alternatively, use Single Image and Message ads to point your audience to converting opportunities like content downloads on your own website.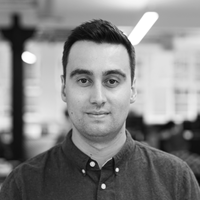 Use Conversation or Message ads to send a customised message to retarget those who submitted a Lead Gen Form for middle-of-funnel conversions like content downloads.

Retarget website visitors who downloaded top-of-funnel content with bottom-of-funnel thought leadership or product information to capitalise on brand familiarity.

Alex Beddoe, Head of Social, Transmission
Targeting for conversions should be done by appealing to members who already have knowledge of your brand. Upload your own lists, retarget by engagement, or use website retargeting in Campaign Manager to make your conversion objective campaign as successful as possible.
---