HP is a market-leading manufacturer of PCs and printers.
The challenge
In this upside-down, work-from-home, rule-changing world, decision-makers have an unquenchable need for fresh thinking. Yesterday's answer simply isn't right today. Without the right information, ITDMs and BDMs are worried their business won't thrive (or even survive).
Decision-makers need to fill this learning gap – so they know how to solve their issue with what's available, and how to take the next step. Trouble is, information is everywhere – particularly regarding technology. Long-winded. Out-of-date. Agenda-driven. They need advice – concise, actionable, expert, and all in one place.
The solution
We created entertaining and educational short-form content that inspires and is interactive, personalized, and accessible from home. Each episode of the HP Speaker Series is an insight-driven digital roundtable. Industry leaders come together in an inclusive and open forum. Throughout the entire series, each episode dives deep into how digital transformation can help businesses and educational institutions thrive.
Through our unique strategy, creative, and activation, we made the virtual event look and feel as "live" as possible. Attendees would get a choice of short, informative presentations – specifically designed for their priorities in their industry. And in a choose-your-own-path style, we gave audiences the choice of three 15-minute mini-topics.
This built the foundation for interactive, collaborative Q&A sessions to exchange ideas with thought-leaders and other attendees. It worked just like a face-to-face event – but without the travel time and bad coffee.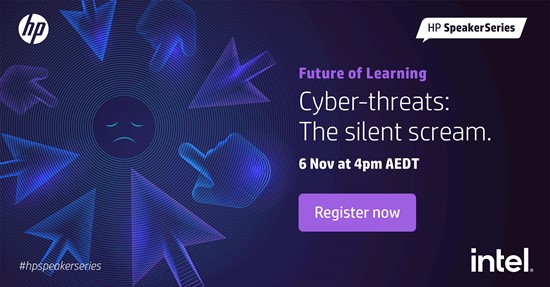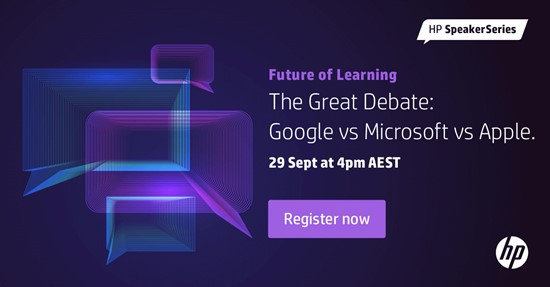 Since starting the HP Speaker Series we have seen a massive uplift in engagement, registration rates and our internal sales team have their customers asking "when is the next event?" It's an event that can't be missed in the calendar and we keep evolving with Transmission on the approach to create snackable, personalized and educational content online.
Joel Acenas, PS Marketing Manager ANZ, HP
The results
The results