Dropbox Business bietet leistungsstarke, überall verfügbare Tools für Speicherung, Freigabe und Zusammenarbeit.
Die Herausforderung
Wir hatten nur eine begrenzte Anzahl an Inhalten, die für Brand Awareness geeignet waren. Auch die Budgets, die zur Aktivierung zur Verfügung standen, waren eine Herausforderung. Wir brauchten also eine radikale Strategie.
Die Lösung
Entscheidend für den Erfolg unserer Strategie waren drei ineinandergreifende, zyklische Phasen: Sensibilisierung, Leadgenerierung sowie Sales Enablement & Betreuung. Im Rahmen der Always-on-Full-Funnel-Strategie wurde eine Plattform erstellt, um die Zielgruppe zu betreuen. Anschließend haben wir ansprechende Inhalte im Rahmen eines monatlichen Sales-Enablement-Pakets und anhand von individuellen sozialen Erkenntnissen beworben. Danach wurden die Vertriebsteams darin geschult, mithilfe der Assets Beziehungen zu ihren Leads auf LinkedIn aufzubauen und den Sales Navigator effektiver zu nutzen.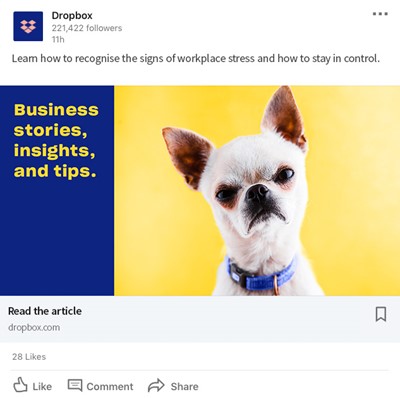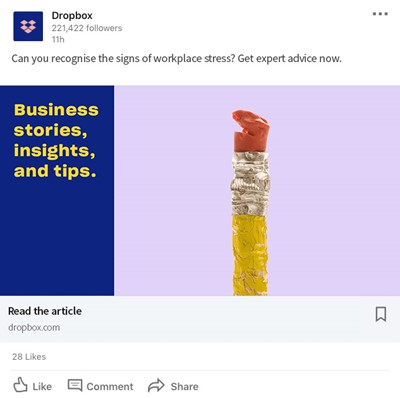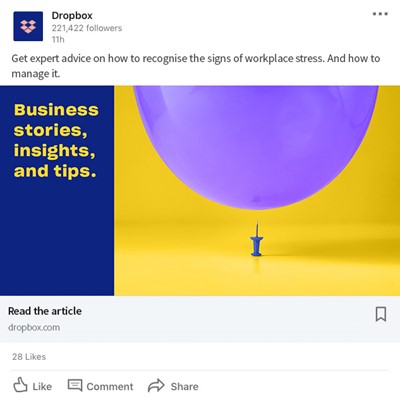 Having Transmission as a strategic partner who are experts on LinkedIn, we've created and implemented a full-funnel programme that delivers measurable results beyond our original expectations.
Kathy O'Donnell, EMEA Demand Gen Lead, Dropbox
Die Ergebnisse
Die Ergebnisse