Deep Instinct revolutioniert die Cybersicherheit. Mithilfe von künstlicher Intelligenz werden Bedrohungen vorhergesagt, erkannt und abgewehrt.
Die Herausforderung
Unser Ziel war es, den Share of Voice von Deep Instinct zu stärken und die Marke bekannter zu machen. Das Engagement der Ziel-Accounts sollte erhöht werden und das Unternehmen sollte als erste Firma bekannt werden, die Deep Learning anbietet.
Die Lösung
Wir haben diejenigen, die Deep Instinct bereits nutzen, als "The Learned Few", und damit als etwas ganz Besonderes, positioniert. Unser Aktivierungsplan umfasste eine Kampagne, die Bewusstsein schaffen sollte und rund um ein wichtiges IT- und Sicherheitsevent in San Francisco positioniert war. Das haben wir mit einer für 4000 Key-Accounts konzipierten Kampagne zur Leadgenerierung verstärkt. Zusätzlich wurden Werbeanzeigen in Premium-Medien (CIO, Wall Street Journal, FT, Dark Reading) geschaltet und durch programmatische Anzeigen, Werbung auf LinkedIn, Außenwerbung, E-Mail-Kampagnen und Suchmaschinenwerbung unterstützt.
We needed a campaign that gave us stand out, impact and ROI…and that's exactly what we've got. Just fantastic work.
Jonathan Kaftzan, VP of Marketing, Deep Instinct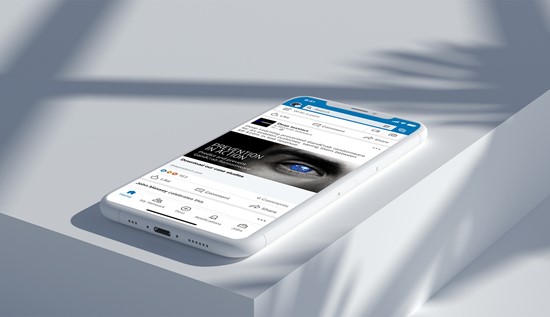 Die Ergebnisse
Die Ergebnisse