Drive more powerful conversations with Transmission + Drift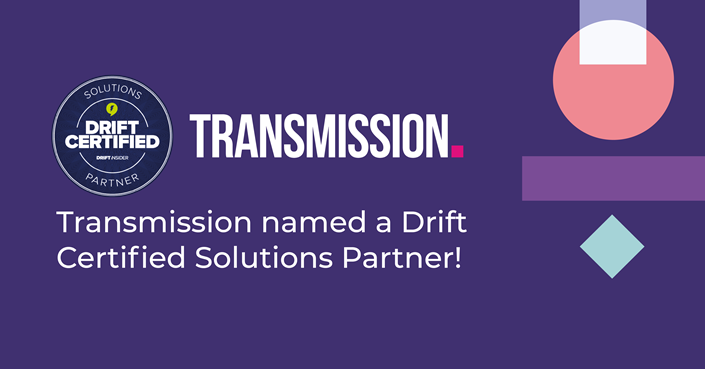 Transmission is excited to announce its status as a certified Drift Solutions Partner.
The partnership is set to expand Transmission's already broad service offering to bring Drift functionality to client campaigns.
Drift is a Conversational Marketing and Sales platform that delivers engagement in real-time to deliver an increase in leads, an accelerated sales pipeline, and an improved buying experience.
As one of the first ten agencies worldwide to be officially certified as a Drift Solutions Partner, Transmission will use the Revenue Acceleration Platform to connect clients with traditionally missed opportunities across their websites.
Going forward, Drift's industry-leading integrations will be used to provide better, more personalized customer experiences through natural, meaningful conversations. Client campaigns that opt to take advantage of the platform can expect to have a greater view of the customer journey, allowing for more targeted messaging across every channel.
This partnership is yet another example of how Transmission continues to push the envelope of B2B marketing. Learn more about how Transmission can help you deliver unique digital experiences.