Dropbox Business offers powerful storage, sharing, and collaboration tools – from any device in any location.
The challenge
Having traditionally focused their marketing and sales efforts on IT decision makers across EMEA, Dropbox started exploring a new target audience – marketers.
While many marketers had heard of Dropbox as a brand – and relied on the free version for their personal use – there was very limited awareness of the full benefits of Dropbox Business and the unique value it gave to both corporate marketing departments and marketing agencies.
The solution
Critical to the success of our strategy were three interlocking, cyclical stages: Awareness, Demand Generation, and Sales Enablement & Nurturing. The always-on full-funnel strategy created a platform to nurture a business audience. Engaging content was then promoted with a custom social insights deck in a monthly Sales Enablement package. This then educated Sales teams about using the assets to build relationships with their leads on LinkedIn and more effectively use Sales Navigator.
Transmission have gone above and beyond, delivering great concepts AND executing challenging ideas. They are very innovative with their approach to data and insights, meaning they're always optimising and consequently we've achieved new levels of awareness and engagement – within a new audience space for Dropbox. We're extremely excited to continue working with Transmission.
Kathy O'Donnell, EMEA Demand Gen Lead, Dropbox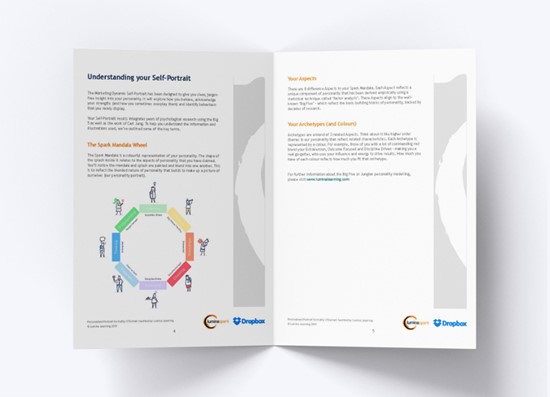 The results
The results
More of our work in action