Helping marketing leaders build better connections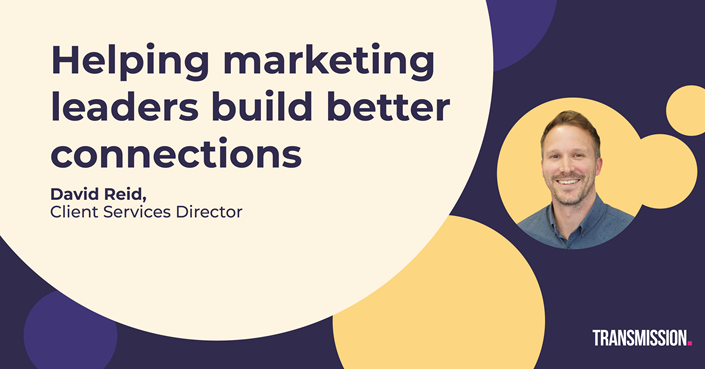 It's one thing to be able to identify and diagnose alignment issues in your marketing team. It's another matter altogether finding the right way to fix them.
What would you say your major concerns and challenges are for the year ahead?
Is it sales enablement and making sure your marketing functions have everything they need to perform their role to the best of their abilities? Is it your MarTech investment and whether you're getting enough value from the platforms you're using? Or is it a reassessment of your agency roster and the roles they each play in your marketing strategy?
Regardless of how you answered, you know that they'll all take time to get right. And we know that time is a luxury you don't have. From the customers and clients we speak to, it's clear that most organisations are looking to reduce their number of agency partners. So why not choose an agency with an integrated proposition that does it all?
At Transmission, we have a record of being consistently effective across all B2B marketing disciplines. Whether it's sales enablement, MarTech consultancy, or whatever else – we'll show you how we've delivered results for it.
We believe in building connections. Between you and your customers. Between marketing and sales. Between potential and results. And no matter your challenge, we're certain that our full-service offering will enable the behaviour-changing growth you're looking to achieve.
Find out how we do it. Speak to a Transmission expert.